Covid-19 has become world pandemic. It is useful if there was a site to view all the information regarding covid. This is sample dashboard site hosted on Heroku, where user can view basic information about Total Cases, Total Deaths and Total Recovery counts worldwide.
The Project is React-Redux based project created by
me
and hosted through Heroku. The project makes use of
https://covid19api.com/
for fetching its covid related data.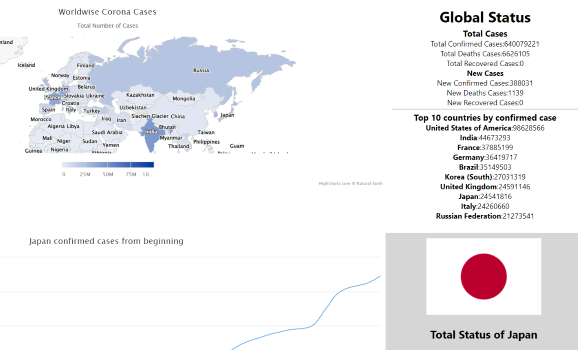 Features in Website
Three Options - Total Number of Cases, Total Death Cases and Total Recovered Cases
User can switch between three options to view corresponding stats globally. When switched, the stats on right side show
Top 10 countries
list by either options.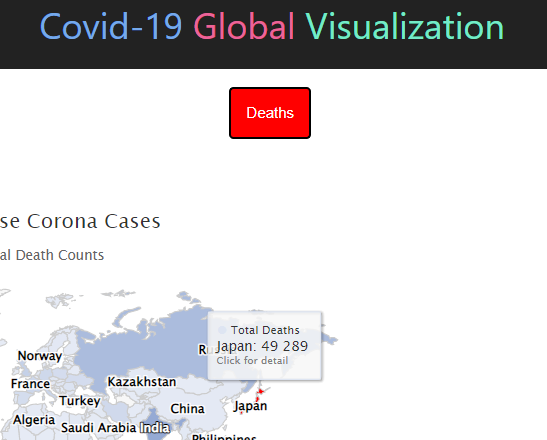 Country wise details on clicking on each Country
User can click any country in map to view
Graph
and
Today's Status
along with
Total Status
of that country till now.